Popdance Tots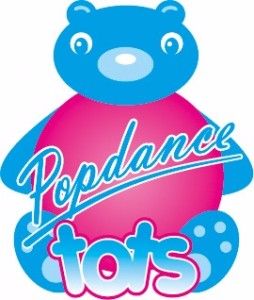 Popdance Tots is a dance class designed for pre-school children (age 3-5 years) that teaches fun and enjoyable moves to 'pop' music. The classes are specially choreographed with pre-school friendly moves to music that little ones love. The emphasis is on fun, enjoyment and encouraging the children to express themselves through movement and dance. We have some fantastic warm ups to great tracks and a really fun "descriptive moves" section where the kids can dance together or on their own and learn some fabulous moves to show mum and dad!
With music ranging from Rihanna to Justin Bieber, Jessie J to JLS – there is something for every little one. All the classes are run in a relaxed and friendly environment where children of all abilities can have fun, be themselves and make friends. During a 30 minute class, the children are using energy without even realising it!
What are the benefits of Popdance Tots?
Improves co-ordination

Strengthens muscles and develops flexibility

The children develop musicality and an understanding of rhythm

Learn to follow instruction/follow a teacher

Discover new steps and remember an order of steps/routine

Learn how to work with other children, in pairs and in a group

Develop friendships/social interaction
Due to the success of our first six week block we are delighted to announce that Popdance Tots will continue to run as a regular class on Emma Louise Dance Club timetable.
Popdance Tots (3-5 yrs)
Our Lady & St Ninians Church Hall, Newton Stewart, DG8 6HP
Wednesdays, 4.45pm-5.15pm
Starts again 26th April 2017
Places are limited and are allocated on a first come first served basis.
Click here to book your child's place in Popdance Tots

"(My daughter) enjoys herself every week." - SC
"(My daughter) loves coming to dancing every Wednesday. (She) shows all the family her dance moves. She's very proud of herself for remembering them all" - RM
"(My daughter) looks forwards to Popdance Tots every week and cant wait to show us her new moves. We would highly recommend." - LM