Emma Louise Dance Club opened in 2006. We offer fun dance classes for children and adults in Dumfries and Galloway
Office Hours: Tuesdays 10.00am-3.00pm | Wednesdays 10.00am-3.00pm | Thursdays 10.00am-2.00pm
#emmalouisedanceclub #eldcdancefamily #popdancenewtonstewart #popdancepartner
Emma Louise Dance Club Information
The best way to contact Emma Louise Dance Club is by email [email protected] We will answer your enquiries as quickly as possible and we are always happy to help.
Update 12th February 2021 - New term will start when lockdown measures are lifted.
***Please check your email inbox for regular updates***
Stay safe & remember FACTS.
Online dance classes with Emma Louise Dance Club Open to all. Booking required. Join in & dance with us via Zoom. Let's get dancing!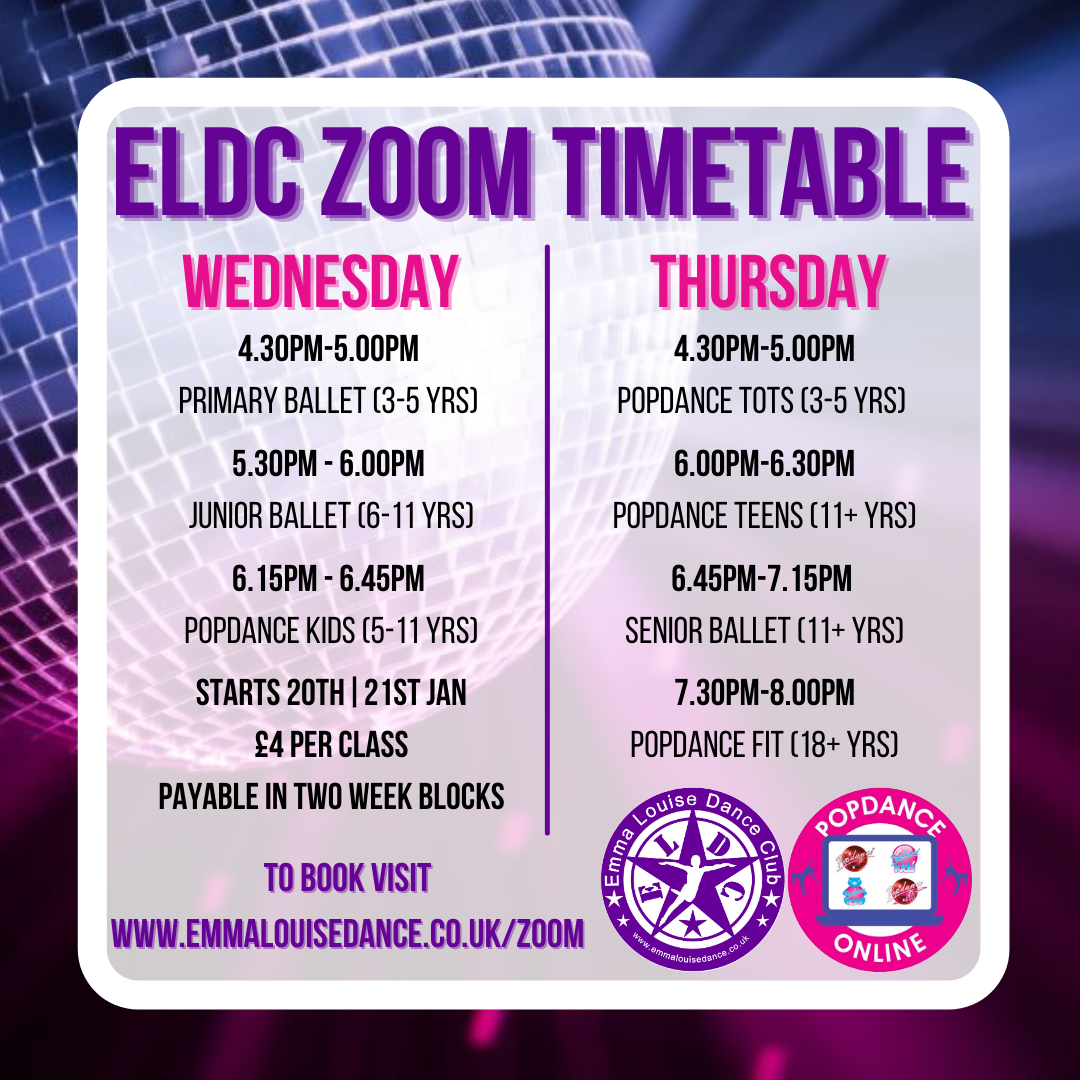 Quick links to our contact page, social media & popdance website
Contact Emma Louise Dance Club. We are always happy to help with your enquiries.
Sharing is caring. Like the Emma Louise Dance Club Facebook Page for latest news and information.
A little birdie mentioned Emma Louise Dance Club is on Twitter. Follow us to see our tweets.
Follow our dance adventures on Instagram #ELDCDanceFamily
Did you know Emma Louise Dance Club is on YouTube? Visit YouTube to watch our videos and subscribe to our chanel.
We love Popdance! Check out the Newton Stewart area page on the Popdance website.
Emma Louise Dance Club is a Covid-19 secure business.